Anti-bias, Antiracist (ABAR) Certificate Program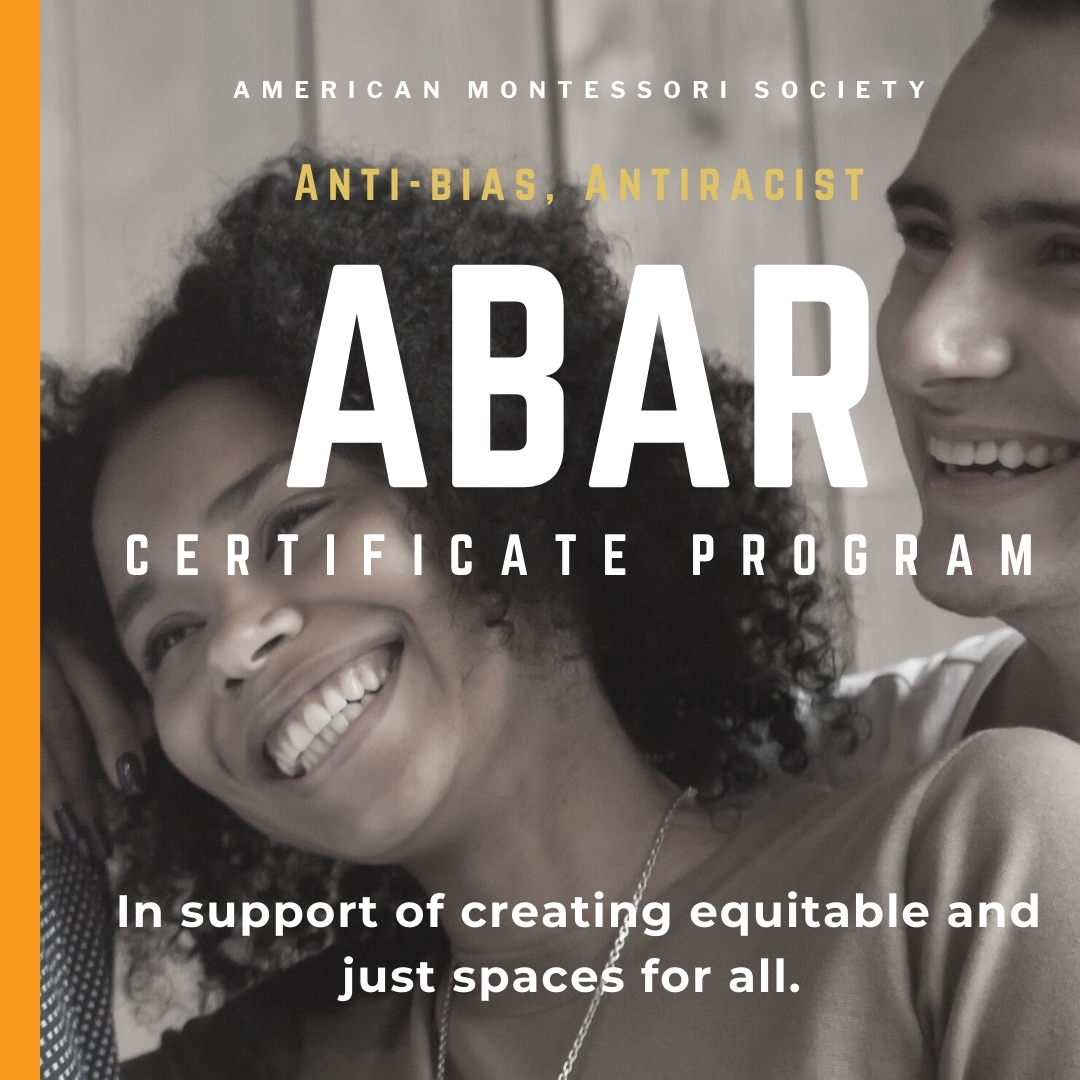 The AMS Anti-Bias, Antiracist (ABAR) Certificate Program provides a thorough examination of ABAR education to support Montessori schools and classrooms in creating just and equitable spaces for all. This program responds to Maria Montessori's mandate that we engage in a systematic study of self.
When: February 6, 2023 (Fall/Winter Cohort 7); see Timeline below for other dates
For: All (Administrators and educators of all program levels and the broader Montessori community)
Facilitated by: Maati Wafford, AMS Director of Equity & Engagement
Format: A blend of live (synchronous) experiences and on-demand (asynchronous) content
Time Commitment: 12 weeks; 54 – 72 hours total
CPD Hours: 72 - A certificate of AMS Professional Development Hours will be emailed upon completion. An opportunity to purchase a CEU certificate for 7.2 CEUs will also be made available upon completion of the class at a cost of $28.
Cost: $1,300 AMS members | $1,400 non-members
What to Expect
You will join a cohort of up to 30 individuals for a 12-week, 12-module program that includes live experiences in "odd weeks" (week 1, week 3, etc.) and self-guided study in "even weeks" (week 2, week 4, etc.) The times of the live classes will be determined in accordance with the availability of the participants.
Module Topics
Unpacking Our Identities
Who Am I? Healthy Racial Identity for Students Across All Planes of Development
Gender Fluidity, Neurodiversity, and Ableism
Speaking Up: Identity Action Mini-Project
Power, Privilege, and Oppression in Montessori Environments
Curriculum Violence: What It Is and How to Stop It
Creating Prepared Environments for Equity and Justice
Speaking Up: Interruption Mini-Project
Advocating for Yourself and Others
How to Be an Aspiring Ally
Getting Out of the Way: Working for Equity in Montessori Institutions
Speaking Up: Allyship and Advocacy Mini-Project
Outcomes
You will develop a solid understanding of ABAR education, engage in transformative discussions, explore the complex nature of anti-bias work, and strive to deepen commitment to liberation and living out the fundamental tenets of Montessori education.
Learn basic ABAR terminology and language that is both reaffirming and validating
Discover the deeply rooted connections between ABAR education and Montessori philosophy
Learn about the goals of ABAR education for both children and adults
Deepen your knowledge of culturally responsive instruction and its impact on academic learning and the social emotional health of your students
Increase your understanding about the beliefs, assumptions, and observations that shape our experiences in the classroom
Develop strategies that enhance bias recognition personally and professionally
Upon successful completion of the program, you will be awarded an AMS ABAR Certificate attesting to your mastery of the program.
Timeline for Cohort 7
December 16, 2022 – DEI Scholarship Deadline
December 23, 2022 – Program Application Deadline
January 9, 2023 – Notification of Program Acceptance, notification of scholarship acceptance
February 6, 2023 – Program Begins
May 12, 2023 – Program Ends
Timeline for Cohort 8
April 7, 2023 – DEI Scholarship Deadline
April 14, 2023 – Program Application Deadline
May 5, 2023 Scholarship Acceptance Notifications – Notification of Program Acceptance, notification of scholarship acceptance
June 5, 2023 – Program Begins
September 9, 2023 – Program Ends
About the Facilitator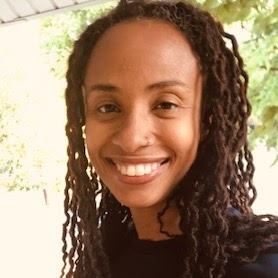 Maati Wafford
AMS Director of Equity & Engagement
Maati Wafford, MSW, is AMS director of equity & engagement. Prior to her work at AMS, Maati was the race and equity consultant to the National Center for Montessori in the Public Sector (NCMPS) and Upper Elementary program chair and director of diversity, equity, and inclusion at the AMS-accredited Barrie School in Silver Spring, MD. AMS-credentialed (Early Childhood, Lower Elementary, Upper Elementary, Administrator).
To Apply
The process begins by completing our formal application. Once the application has been submitted, your character reference will receive an email notification to complete their portion of the application process which includes Character Reference Form. All forms must be submitted by Friday, December 16, 2022.
The applicant may wish to manually send these forms by using the links below.
Scholarships
The AMS Diversity, Equity, & Inclusion Scholarship Program provides financial support for eligible applicants of the AMS ABAR Certificate Program. Each scholarship covers the cost of the ABAR Certificate Program ($1,400).
Complete this scholarship application by Friday, December 9, 2022.
| Access Date | Quiz Result | Score | Actions |
| --- | --- | --- | --- |
Did you know?
AMS members get unlimited access to AMS Learning on demand videos for free! AMS membership is only $98. Learn how you can save on professional development, discounts to events, and more.
Recent Announcements

Montessori Life Blog