AMS Teacher Education Instructor Academy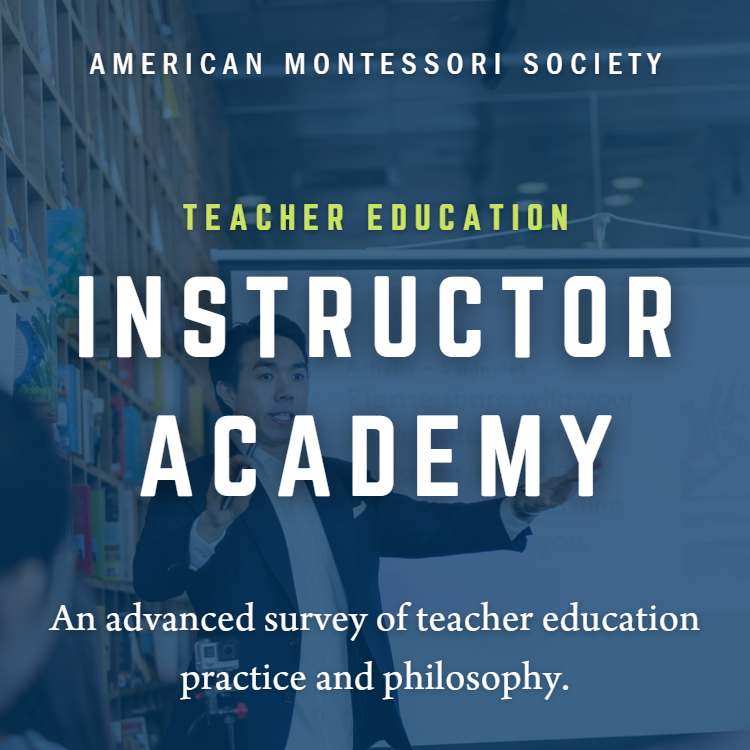 Instructors who work in Montessori teacher education programs are engaged in and enriched by a vital task: preparing future generations of Montessori educators for classroom and administrative roles.
But, who instructs the instructors? What professional development is available for those who are interested in becoming instructors? We are pleased to offer Instructor Academy, which invites you to understand the Montessori story more deeply, to become a keeper of that story, and to pass it on to others.
Instructor Academy is a course of study for future teacher education program instructors.
Rigorous, advanced, and staffed by leaders in the field, the Academy provides the training TEP instructors need to prepare Montessori teacher educators who can successfully take on their work.
The application window is now closed. Sign up for our newsletter to be notified when Instructor Academy reopens.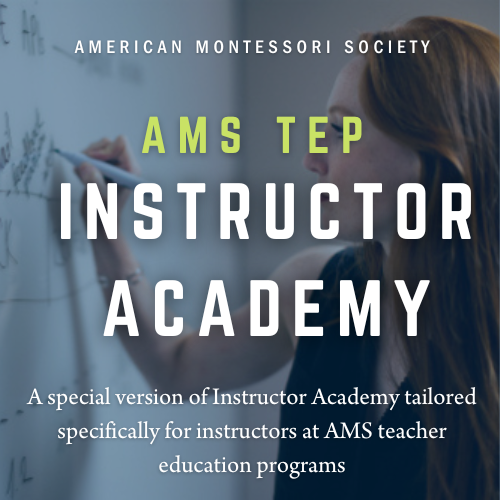 Already an instructor working in an AMS-affiliated TEP?
Instructor Academy: AMS TEP Edition provides the training current AMS TEP instructors need to prepare Montessori teacher educators who can take on their work.
Timeline for the Early Childhood Cohort
August 19, 2022: Application period opens.
November 1, 2022: Application submission deadline
December 5, 2022: Notification of program acceptance
December 5, 2022: Notification of Scholarship Winners
January 23, 2023: Classes begin
Instructor Academy Overview
Instructor Academy takes place over 2 years and is designed to be respectful of the schedules of classroom teachers and TEP instructors. There are 3 components:
Online learning: 40 weeks
In-Residence: 4 days
Practicum: Divided up over 2 summers, plus field observations
Online Learning
The online learning component is an intensive survey of Montessori adult education at large—a foundational review of Montessori philosophy, how adults learn, and how they should be taught. It blends live and on-demand modalities to create a rich learning experience that has been built as a spiral of the Fundamental Tenets of an AMS-Affiliated Teacher Education Program. It will be broken down into 6 classes, each with 4 – 8 modules. Each class will be supported by group discussion, readings, work assignments, and conversations with your facilitator. You will come together as a cohort of learners even as you work independently through the online experience.
Class 1: Introduction
This class will introduce the Fundamental Tenets of an AMS-Affiliated Teacher Education Program. It will also explore the historical context of Dr. Montessori's work as well as the importance of transformation.
Class 2: Who is the Instructor
This class will invite you to explore the key components of preparing the environment and designing learning experiences for future teachers. In conjunction with your in-residence experience, it will be the final step in preparation for your practicum.
Class 3: Materials Part 1
Here you will examine the purpose and key characteristics of the Montessori materials, and determine the best way to present the use of the materials to adult learners.
Class 4: Who is the Child
We will revisit Dr. Montessori's framework for viewing children through the examination of the driving forces that propel development forward, as well as further explore the Montessori pedagogy as education for peace.
Class 5: Who is the Teacher
This class will challenge you to reflect on your own practice as a scientist, servant, and saint as we examine the vital role of the teacher as an authentic model.
Class 6: Materials Part 2
In this class we will look at design strategies for teaching adult learners how to move beyond memorizing a script to gathering a deep understanding of how and why the materials work.
In-Residence
The in-residence portion of the AMS Teacher Education Instructor Academy is centered around a 4-day experience that explores the methodology of the Montessori learning materials.
Drawing from prior online learning experiences, your cohort will come together in a model Montessori learning environment and deconstruct Montessori learning philosophy as it centers around the materials. Together you will reconnect with and rediscover the true intentions, complexities, and synergies of materials in your classroom's age range. You will learn techniques for presenting these materials to future Montessori teachers and how to convey their power to these adult learners.
This is also your opportunity to bond with your fellow instructors and form a close-knit, career-long support network for yourself. This peer-to-peer professional relationship network is the foundation of our community and supports the advancement of the Montessori Method nationally and worldwide.
Practicum
Just as you engaged in a practicum when you became a teacher, so too will you receive practical experience in your transformation into a teacher educator.
You will partner with an AMS-affiliated teacher education program of your choice. All of our programs have met the rigorous standards for quality teacher preparation as set forth by AMS, and thus are an ideal place for you to absorb high-fidelity practices in adult education.
Instructor Academy Outcomes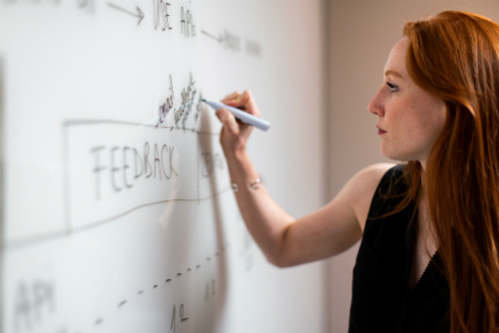 Upon successful completion of the AMS Teacher Education Instructor Academy course, you will be able to:
Integrate adult learning theory and the needs of adult learners into course design
Convey the story, purpose, and efficacy of the Montessori Method to adults
Guide adult learners through discovering the purposes of the Montessori learning materials
Create and prepare adult learning environments for Montessori training
Confidently abide by ethical practices of AMS standards of quality Montessori education
Your successful graduation application will result in the issuance of an AMS Certificate of Teacher Education Instruction within your chosen Montessori program level.
Eligibility, Cost, Scholarships
Eligibility
Anyone who meets all of the following requirements may apply for the AMS Teacher Education Instructor Academy:
Is an AMS member
Has a minimum of 3 years of teaching experience at their credential level after receipt of an AMS-recognized credential or its equivalent
Has a bachelor's degree or higher
Fees & Costs
| | |
| --- | --- |
| Program Fee | $3,000 |
| Travel Costs* | Varies according to student's location, practicum location, etc. |
| AMS Membership | $98/year Must stay current throughout the course |
*Students are responsible for all travel costs. This includes airfare, ground transportation/connections, and accommodations.
Scholarships
The AMS Diversity, Equity, & Inclusion Scholarship Program provides financial support for eligible applicants of the AMS Teacher Education Instructor Academy. Scholarships are currently available for our Infant & Toddler, Early Childhood, and Elementary programs.
What each scholarship covers:
Instructor Academy program fee: $3,000 value
Travel stipend for in-residence component: $500 value
Total value: $3,500
Key Dates
November 1, 2022: Application deadline
December 5, 2022: Notification of scholarship winners
Who may apply:
Anyone who meets the professional and academic eligibility requirements for the Instructor Academy, and can demonstrate financial need, may apply. Applicants do not need to be AMS members.
Special consideration will be given to applicants who:
are of color and/or from under-resourced populations, including LGBTQIA and developing nations
are disabled
are members of a protected class under State or Federal law
show leadership potential working with teacher education programs and adult learners, especially those who are in any way disenfranchised, such as economically, racially, religiously, socially, geographically, socially, or politically
work in Montessori TEPs and/or schools serving racially diverse communities and/or under-resourced populations
How to apply:
Complete and submit the AMS DEI Scholarship Application. You will find a link to the application in each of the "Program" areas to which it applies, lower down on this page (currently, Infant & Toddler and Early Childhood).
For more information on requirements, please read our DEI Scholarship Guidelines.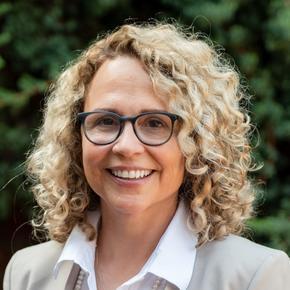 Gina Taliaferro Lofquist
AMS Senior Director of Education & Strategic Initiatives
"Our task is to keep the legacy of Dr. Montessori alive and thriving. This happens by bringing properly trained Montessori teachers into the prepared environment to guide our children and adolescents. By becoming a teacher educator, you will carry the torch of Maria Montessori and ensure that this unique and powerful pedagogy continues to transform lives and our society."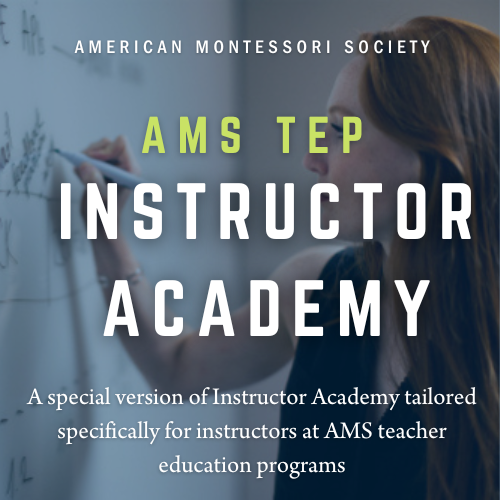 Already an instructor working in an AMS-affiliated TEP?
Instructor Academy: AMS TEP Edition provides the training current AMS TEP instructors need to prepare Montessori teacher educators who can take on their work.
| Access Date | Quiz Result | Score | Actions |
| --- | --- | --- | --- |
Did you know?
AMS members get unlimited access to AMS Learning on demand videos for free! AMS membership is only $98. Learn how you can save on professional development, discounts to events, and more.
Recent Announcements

Montessori Life Blog