You and Your Child's Montessori Education: Early Childhood
Montessori education reaches beyond the classroom and into your home.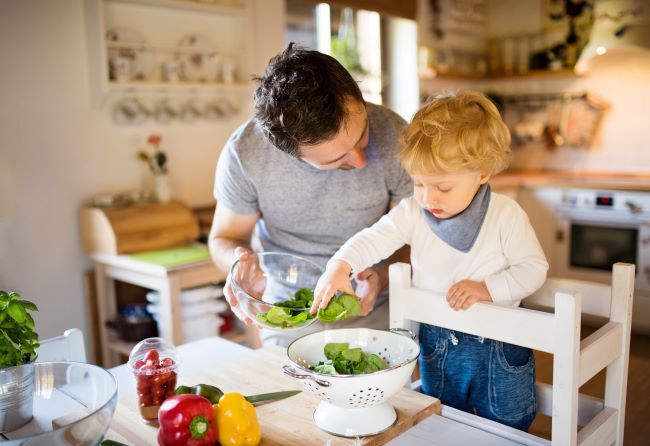 A Parent's Role in Education
We know that learning happens both inside and outside the classroom. This course is designed for families interested in incorporating the Montessori philosophy into their day-to-day lives and parenting approach.
Participants will receive resources to enhance their child's education, deepen their Montessori knowledge, and learn how to apply Montessori principles at home.
Registration is officially open for the Fall session
The Class Experience
This course will include 6 weeks of live, online sessions and self-guided study. Participants can expect 1 – 2 hours of commitment each week, including one-hour live Zoom sessions
Who: Parents and guardians of children (ages 2 ½ – 6) who are currently enrolled in a Montessori school or are interested in learning more about the philosophy.
Cost: $150
Program Outlines & Takeaways

Who is Your Child
---
Explore Montessori's views of child development and understand the stages of your child's own development

The Parent You Want to Be
---
Explore our expectations of ourselves and our role as parents and how that impacts our relationship with our children

The Prepared Environment
---
Learn the importance of relationships in the Montessori prepared environment

The Work Cycle
---
Understand what the Montessori work cycle looks and sounds like in a Montessori school, and ways to use the principles at home

Montessori at Home
---
Discover how Montessori philosophy can be utilized at home

Your Role at Home
---
Learn about positive discipline, Montessori's view of rewards and punishments, and the role of independence
Hear from the Facilitator
Fall 2023 Session
Registration is open for the Fall session.
Registration Deadline: September 28, 2023 or until full.
Program Starts: October 2, 2023
First Live Class: October 4, 2023
Program Ends: November 19, 2023
Live Zoom sessions are held each Wednesday, from 8:00 – 9:00 PM (ET).
Discounts Available for AMS Member School Families
AMS is excited to offer a discount to families of AMS member schools. If you are a family member interested in this class, please reach out to the head of your school.
If you are an AMS member school and would like to offer discounts to your families, please reach out to pd@amshq.org for a discount code.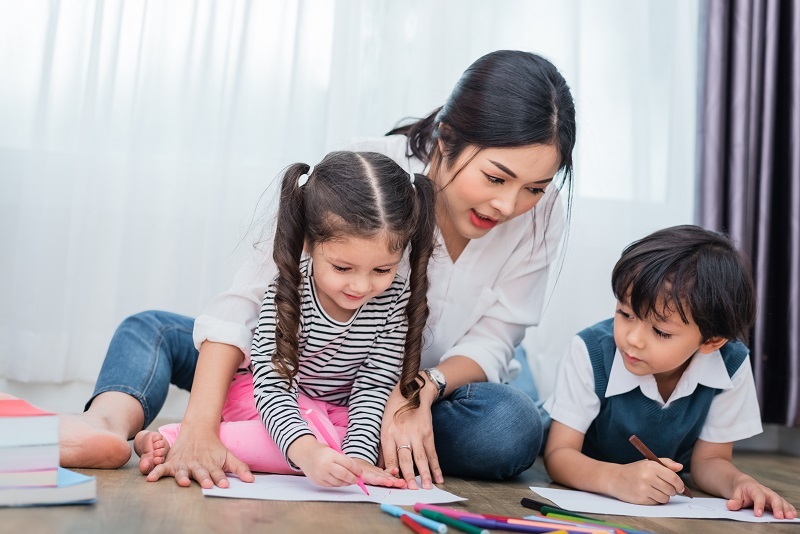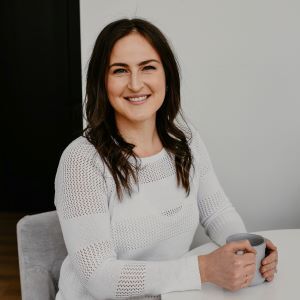 Aubrey Wallen
Aubrey Wallen, MEd, is a Montessori mother (5-year-old twins!), teacher, and in-home consultant from Cincinnati, OH. She is co-owner of CASA Design, a Montessori-based consulting service that supports families with young children to cultivate independence at home. Aubrey has five years of classroom teaching experience in Lower Elementary and four years or experience as an assistant to infancy, guiding Toddler classes, as well as parent-child classes for Infants and Toddlers. Aubrey is passionate about forming trust with parents to empower their growth and positively influence their relationship with their children. Her highest goal is to make Montessori relatable and attainable for every family and their unique dynamics. AMS-credentialed (Infant & Toddler, Elementary I).
Martha McGlinchy Teien
Martha McGlinchy Teien, MEd, is the director and lead guide of a Colorado-based Early Childhood Montessori program that she founded in 2004 with a group of parents. She is currently a Montessori EdD doctoral candidate at the University of Wisconsin, River Falls. Martha has five children, now ages 23 – 32, and as of 2022, adds grandmother to her resume. All of her children began their education journey in Montessori and her granddaughter is currently in a Montessori Infant & Toddler program as well. Martha is president of Montessori Public Policy Initiative (MPPI) and continues assisting in advocacy in her home state of Colorado for the Colorado Montessori Association.
| Access Date | Quiz Result | Score | Actions |
| --- | --- | --- | --- |
Did you know?
AMS members get unlimited access to AMS Learning on demand videos for free! AMS membership is only $101. Learn how you can save on professional development, discounts to events, and more.
Montessori Life Blog

Recent Announcements